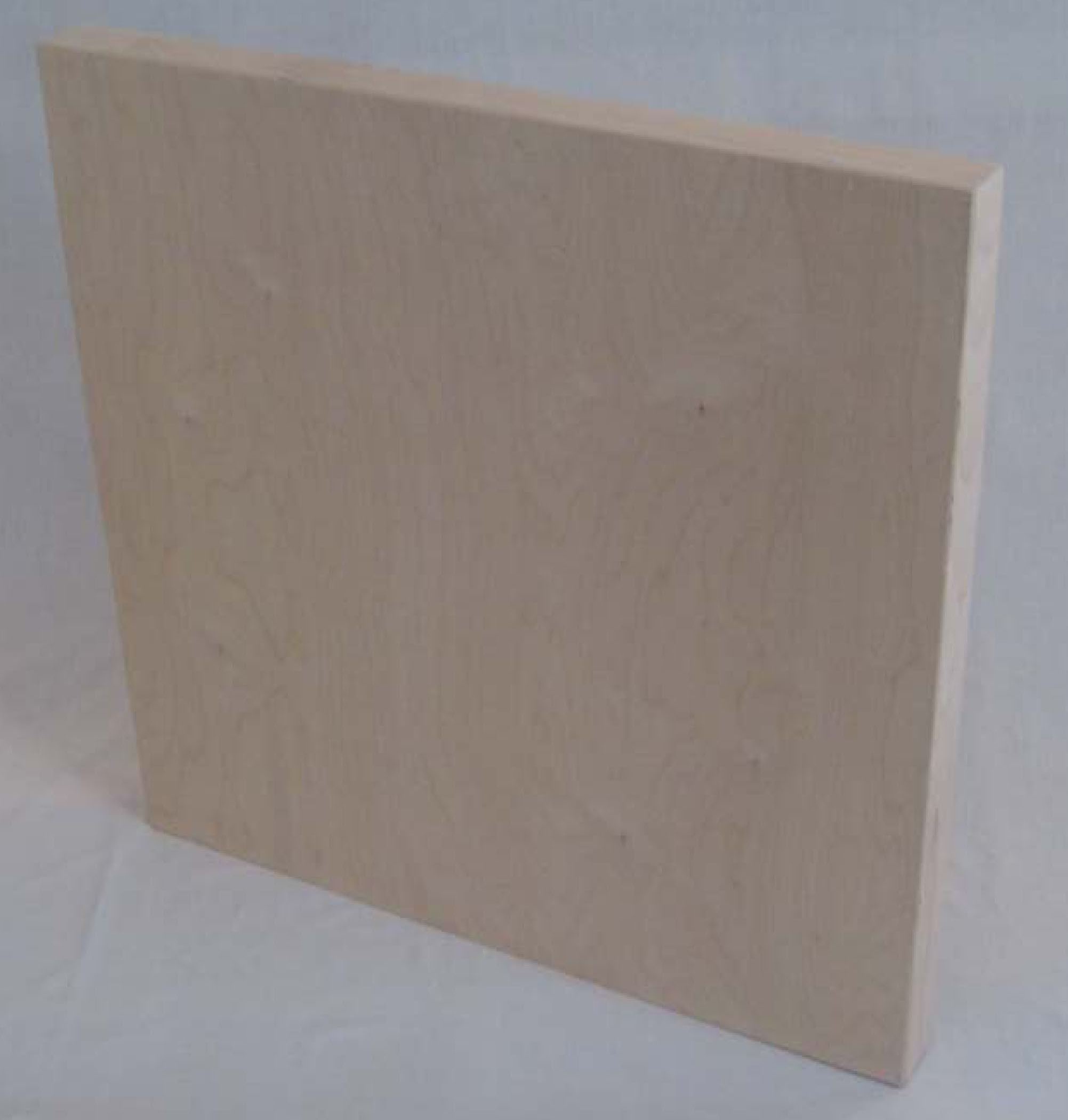 Art Panels any size:
Choice of cradled birch panel (shown above) or flat birch panel
Canvas wrapped panels available either cradled or flat
Panels fabricated in my shop using Baltic Birch faces and clear maple sides.
Choice of 12mm (½") or 6mm (¼") thick faces
Corners reinforced with dowels
Panels 30" and larger are braced in that direction
Additional bracing added in every increment of 30"
Panels sanded to 180 grit.
Staining, veneering and finishing services available.
Choice of d-rings or French cleats available.
Sample Prices:
24" x 24": $65.00
30" x 30": $75.00
36" x 36": $80.00
48" x 48": $95.00
Cradled panel, 2-1/4" depth. Raw wood, no stain or clear finish, 6mm (¼") thick face
Pricing Policies:
Purchases of 1-3 panels will be full price.
Purchase of four or more panels of a similar depth receive a 10% discount.
Width and height may be varied and still receive discount.
Special information:
Baltic Birch faces may have elliptical patches on face.
Perfectly clear face available on request.
Any small nail holes on face and at corners will be filled to match and sanded.